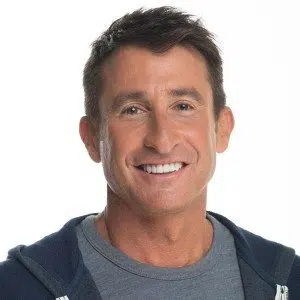 The Bert Show – Bert Weiss is in the business of making connections. Known for his compassion, dysfunction and curious nature, he allows the listeners to see all parts of his personal life whether it's pretty or messy. He is a dedicated father of two sons, Hayden and Hollis. He loves traveling, working out, surfing and watching sports. Bert is also a true philanthropist in the community. His nonprofit called Bert's Big Adventure, is a year-round organization that annually takes children who have chronic and terminal illnesses and their entire families to Walt Disney World on an all-expenses-paid, five-day trip every February.
The Bert Show – Kristin Klingshirn knows life is short so you better have fun. She's never afraid to expose details of her life in the hopes of connecting with listeners and if you can get a good laugh in the process, even better. As soon as a celebrity does anything, and we mean anything, she knows all about it and is ready to report on it in her Entertainment Buzz. Kristin can hang with the boys and she can empathize with female listeners all at the same time. Compassion is key to her, but so is having an opinion and owning it.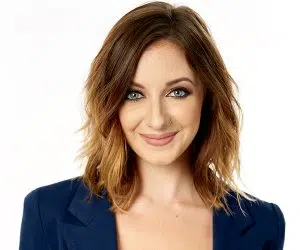 The Bert Show – Davi Crimmins is the girl who wears many hats on The Bert Show!  You can find her on-air, editing audio, running the board, sitting in on the Entertainment Buzz & facilitating the guests. The party starts at 5AM every Monday and she feels it's a privilege to be a part of The Bert Show "fam."
Turn on your radio to MAX 92.5 – Davi will make you giggle.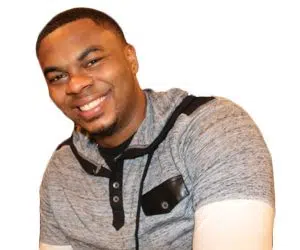 The Bert Show – Maurice "Moe" Mitchell is a successful comedian, podcast host, and actor. Born and raised in Brooklyn, New York, Moe grew up very close with his parents, three younger sisters and family dog, Caesar. At a young age, he fell in love with the art of writing by expressing himself through songs and poetry. Moe is super excited to be the newest member of this amazing family and he hopes to be someone you will feel as if you have known forever! A stand up and sometime sit-down comedian who is looking forward to filling people's hearts with joy, using laughter as medicine.
Adam Bomb brings the hottest hits, latest pop culture stories, and biggest interviews with you favorite celebs to the radio and social media everyday on MAX.
Got a song request or question for your favorite celebrity? Give Adam Bomb a call at 1-855-425-LIVE. To keep up with everything Adam Bomb Show, find us on Twitter, Instagram, and Snapchat @AdamBombShow, and search and like The Adam Bomb Show on Facebook.
Carson Daly is a pioneer of pop culture across a multitude of media, including radio, television, the recording industry and digital platforms.  He currently hosts a top-rated weekday morning program on 97.1 FM, AMP Radio in Los Angeles, a position he has held since January 2010.  In Spring 2013, Daly once again served as host and producer for The Voice.  He has hosted "Last Call with Carson Daly" for NBC for more than a decade.  Daly began his career in radio in the early 1990s quickly moving up the ranks as an on-air deejay in five different cities within his first five years. Shortly thereafter, he landed one of the most coveted positions in the business — that of the early evening voice of Los Angeles' influential and top-rated KROQ-FM.